Something Truly Unique to Las Vegas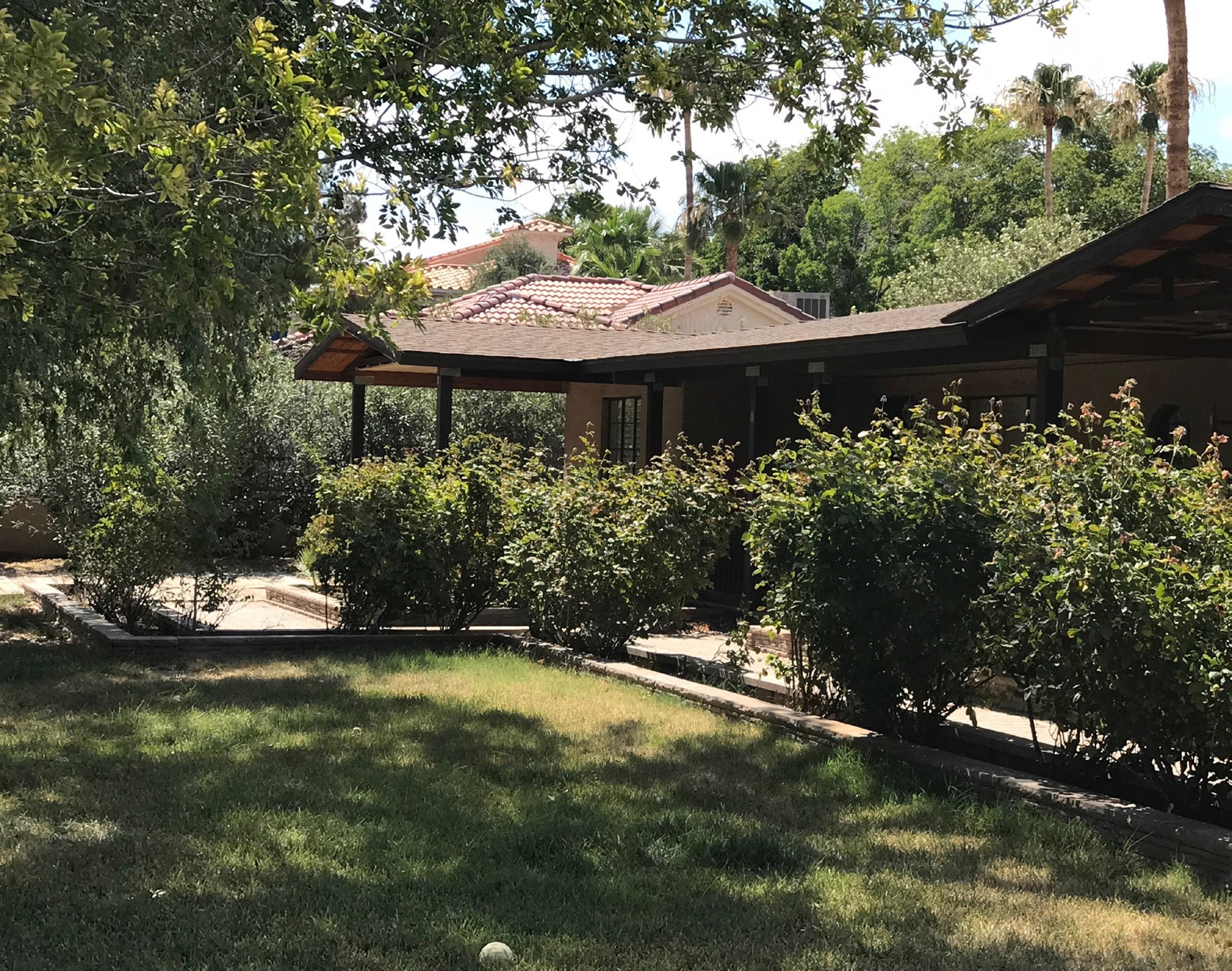 Finding the right home to serve as The New American Remodel 2019 was a lot easier said than done, especially in Las Vegas—land of abundant track-home communities. 
Michael Gardner, principal of studio g ARCHITECTURE and Luxus Design Build, knew he'd have to search diligently and strike quick when the right opportunity presented itself. 
"We wanted to find a home that wasn't part of a master plan to give us the ability to do what we really wanted to do: build something very unique to Vegas and for the [Builders'] Show," he said.
His house hunt focused primarily in downtown Las Vegas, where there is a larger supply of older, unique homes. Eventually, he found a property that fit the bill and even had an agricultural zoning designation that would give him the flexibility to create almost anything. 
"Pretty much anything goes here. You can even have animals—horses, sheep, goats, chickens—there are no restrictions," Gardner said. "We're just a few minutes from the Strip, so having that kind of identity is really unique. There are very few areas of town that have this designation." 
There likely won't be any animals grazing in the back yard. But the home will take advantage of the zoning designation by featuring a backyard orchard with a variety of flowers, citrus trees and an herb garden. 
Gardner said the ever-increasing prices of newer homes in the further-out suburbs of Las Vegas are prompting many prospective buyers to look for opportunities closer to downtown and pursue remodel projects—but perhaps, not quite as extensive as The New American Remodel. 
"[The area] is ripe for redevelopment, and in this neighborhood, our home is among the first of what will surely be many remodeled homes," Gardner said. "People want to be here, downtown where the energy is, but not everyone wants to live in a high-density apartment or condo."
His hope is that The New American Remodel project, and others like it, will help spur that movement of revitalization.