The New American Remodel Home 2020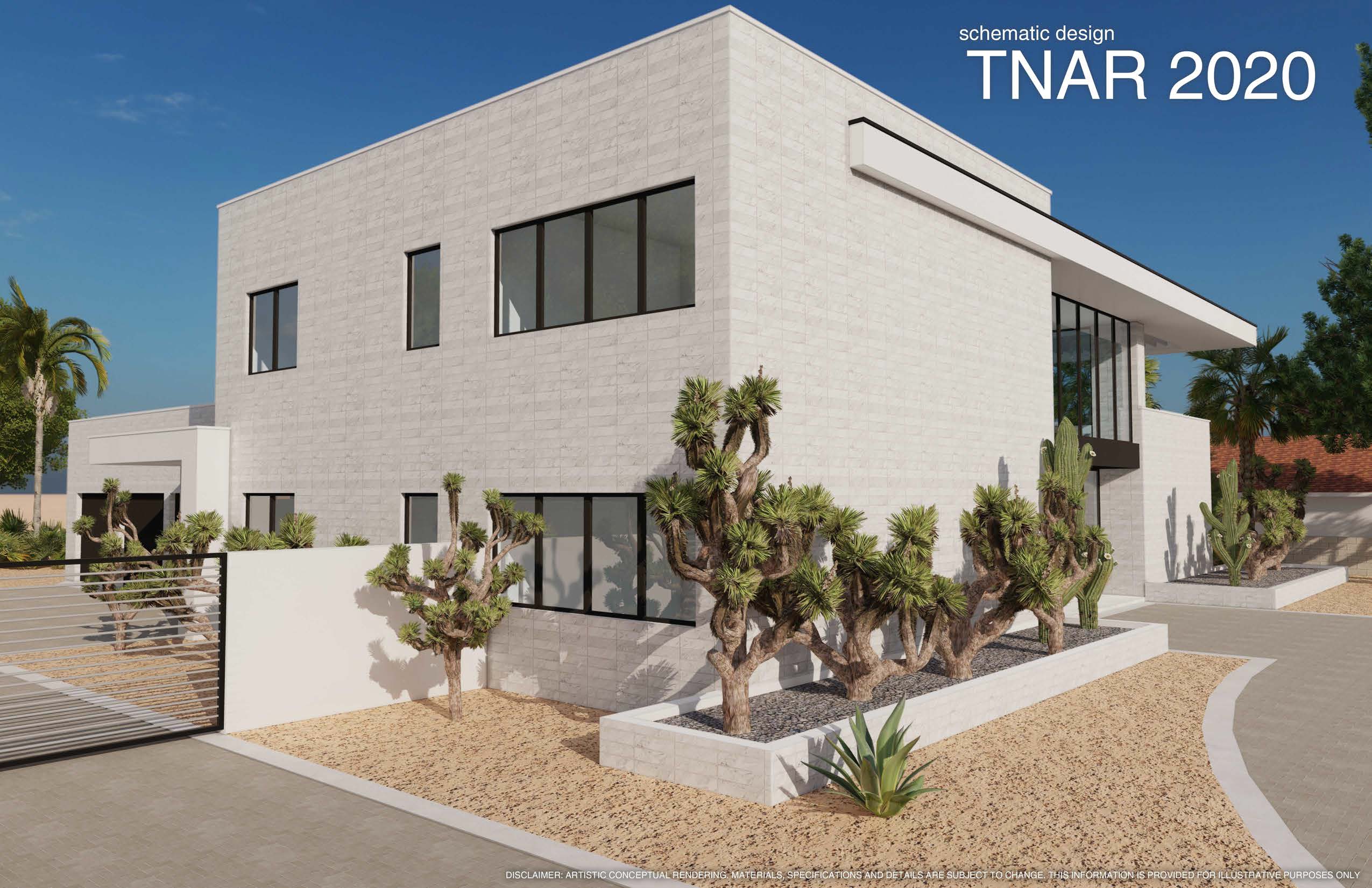 About The New American Remodel 2020
Location: 7345 S. Ullom Dr., Las Vegas, NV 89139 (10 minutes from the Las Vegas Convention Center)
This charming ranch-style property sits inside a well-established equestrian community comprised of custom homes of various styles and sizes. The original 2,170 sq. ft., one-level home was built in 1977 with three bedrooms, two baths, and operated on a 1,200 gallon septic system and was powered solely through electricity since gas utilities are unavailable. The remodeled home will exhibit a sustainable vision by showcasing innovation, exceptional design and energy efficiency featuring products and systems that incorporate current trends in the housing industry. 
Size: The remodeled home will be two stories with 7,523 sq. ft. (4,802 sq. ft. of living space).
Remodeler: Element Building Company
Architect: Phil Kean Design Group
Features: Four bedrooms, five baths with two half-baths, showroom three-car garage, indoor-outdoor living features in the courtyard, ultra-energy efficiency, net-zero features, spa, pool, fire features, elegant wine room, five radiant fireplaces, luxurious summer kitchen, outdoor heated entertaining, and a rooftop terrace with a great view of the Las Vegas Strip. 
Energy/Sustainability: The home is designed and built to achieve National Green Building Standard "Emerald" certification, Energy Star, and net-zero status. 
The New American Remodel 2020 is expected to be completed in mid-October. The home will be showcased at the NAHB International Builders' Show 2020, January 21-23. 
For more information on this year's New American Remodel Home project or The New American Remodel Home program, please contact:
Jamahl Gibbons    
Manager, IBS Show Homes
E: jgibbons@nahb.org
T: 202-266-8249
Tucker Bernard
Executive Director, NAHB-LSC/TNAH/TNAR
E: tbernard@nahb.org
T: 202-266-8519