Bronze partner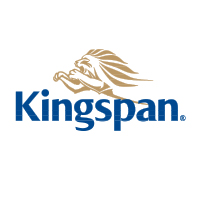 Kingspan Energy Efficiency & Moisture Management Solutions
Kingspan Insulation is a leading manufacturer in energy efficiency and moisture management products, offering high performance insulation, building wraps and pre-insulated HVAC ductwork. 
Kingspan Kooltherm® offers an extensive range of premium performance insulation boards with an R-value of up to 17 on 2 inches for wall, floor, soffit (structural ceiling) and concrete sandwich wall system applications. It has a fiber–free rigid thermoset phenolic insulation core and has excellent fire performance characteristics.
The Kingspan GreenGuard® brand portfolio offers extruded polystyrene (XPS) insulation board, building wraps and flashings. 
Kingspan's integrated approach has made its products first choice with architects, contractors and developers.
Kingspan GreenGuard Building Envelope Solutions