Silver partner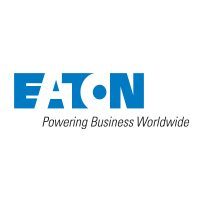 Eaton Provides Energy-Saving, High-Performing and Reliable Residential Building Solutions
Eaton is a power management company offers a broad portfolio of innovative residential products that provide safe and reliable solutions including lighting and controls solutions; surge and circuit protection; and wiring devices including USB charging receptacles and screwless wallplates.
The 2019 New American and Remodel Homes will employ many Eaton technologies including:
•    Load centers and switches, offering the latest advancements in keeping power accessible, reliable and safe 
•    AFCI circuit breakers provide safety by helping to reduce electrical fires and GFCI circuit breakers help protect against electrical shock
•    Industry-leading diagnostic technology, reducing callbacks by providing ease of troubleshooting
•    USB receptacles, providing convenient access to charge virtually any accessory.
•    Energy-saving interior and exterior LED lighting, enhancing ambiance and efficiency while reducing energy consumption 
•    Complete home surge protection, protecting home electronics from the damaging effects of electrical surges
•    Circuit protection devices, including self-test GFCI's and dual-purpose Arc Fault/Ground and Surge receptacles, delivering power safely in the home.
A long-standing collaborator with TNAH, Eaton provides builders and homeowners with smart, simple and reliable products that help enable safer, more secure and efficient homes.