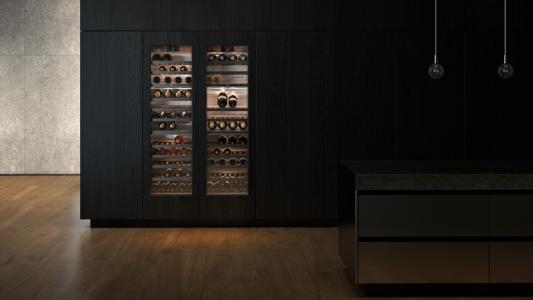 Gaggenau 400 series cooling
Gaggenau is the first to offer a line of appliances that allows for a complete handleless kitchen. Thanks to the 400 cooling series' new door opening system, even the heaviest of doors can be opened with a single push, making the need for a handle obsolete. 

Now featuring the TFT display characteristic of all 400 series ovens, users will experience the same interface logic allowing for easy understanding and consistent operation across all of Gaggenau's 400 series line of appliances.